The startling internal report signed by the Washington-based think tank RAND details, among other things, how the energy crisis in Europe has been deliberately planned as part of a cynical geopolitical strategy by the US. Its unknown authors admit to being fully aware that the aggressive foreign policy long pursued by the US in Ukraine would force Russia to take military action against the country, and how Europe would become politically divided and economically destroyed to the benefit of American interests.
Nya Dagbladet's story has received a great deal of attention in recent days, both nationally and abroad. The report's contents as well as its origins are being widely discussed on forums and social media.
The story, which went viral internationally last week, prompted Sweden's former Prime Minister and Foreign Minister Carl Bildt to comment on it on Sunday. He rejected the claim that the leak originated from RAND and said that the document is "falsified."
"It's of course falsified from start to finish. There is no such RAND Corporation report," he wrote on Twitter.
"Det är förstås falsifierat från början till slut. Det finns ingen sådan rapport från Rand Corporation", skriver han på Twitter.
It's of course falsified from start to finish. There is no such @RANDCorporation report. https://t.co/DSXBFOixLD

— Carl Bildt (@carlbildt) September 17, 2022
What is not made clear in this context is that Bildt himself is intimately connected to the influential institution in question.
In 2006, the think tank's website stated that Bildt was invited to speak to students at their private school, the Frederick S. Pardee RAND Graduate School.
For the past five years, Bildt has been working as an advisor to the think tank's European division. RAND's website stated in January 2016 that Bildt was appointed to "offer new insights and complement attributes represented by current members," and that these advisors would "provide essential independent guidance, informed by diverse experiences and professional distinction."
It further stated that the think tank's advisors would support RAND in its mission to "help improve policy and decision making through research and analysis".
The website still lists Bildt as being on the Council as of July 2022.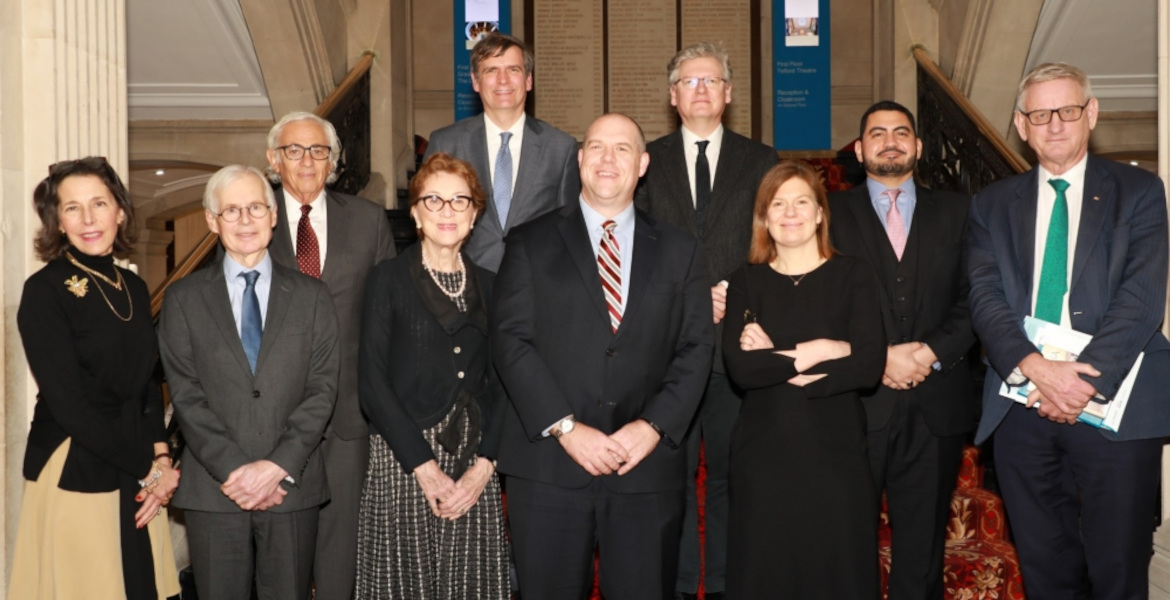 Bildt's links to RAND don't end there, however. Two years earlier, in 2014, he was given a position on RAND's overall Board of Trustees, where his name appears as the Board's third name on their website, directly after those of the chair and vice chair, as of July 2022.
"These new trustees, each with a broad portfolio of leadership experience, will help ensure that RAND continues to provide objective analysis to policy and decision makers in all corners of the world," the think tank itself claimed in a press release introducing Bildt as a Board member.
As Nya Dagbladet has written on several occasions in the past, Carl Bildt is one of the Swedish leaders who is most diligently involved with supranational and globalist projects and organisations of various kinds.
Bildt has also been noted as a high-profile member of the shady Bilderberg Group. It is well documented that he has attended a large number of the secret group's meetings – and he has also brought along a number of specially-selected party colleagues and friends.
The former prime minister is also chairman of the European branch of the influential globalist think tank, the Trilateral Commission, which was founded in 1973 by the high-profile Polish-American foreign policy expert Zbigniew Brzezinski and former top Jewish-American politician Henry Kissinger at the behest of the notorious ultra-globalist, David Rockefeller.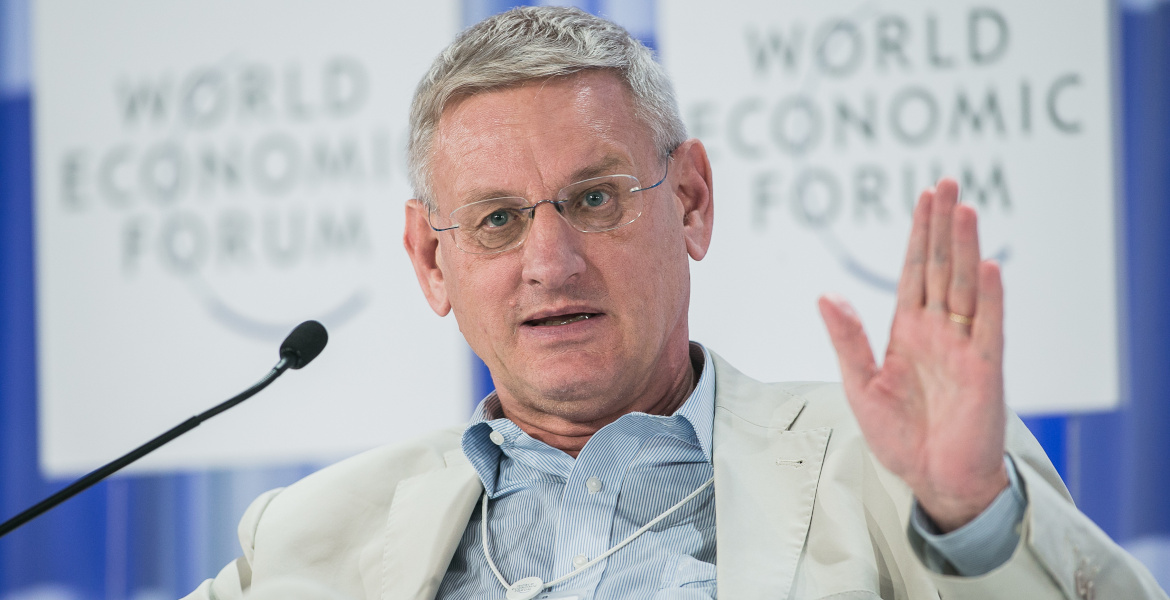 Bildt is also a regular participant at the World Economic Forum's notorious globalist networking gatherings and has published opinion pieces on its website, such as "In Defence of Globalisation" and others on similar themes. He argues that the "overarching liberal order" in the world should be thanked for many of the "advances" he claims have taken place around the world.
It is noteworthy that Bildt is now once again being singled out as a likely candidate for the post of Swedish foreign minister under a liberal-Right government.
Earlier, the RAND Corporation issued a press release denying that the report originated from them. It did not, however, respond to the substance of what it claims to be false, but merely referred to the document's contents as "bizarre" and the document itself as "fake."
Stöd kriget mot bankerna – bidra till stämningen mot Länsförsäkringar
116 310 kronor av 150 000 kronor insamlade! Läs mer
här
eller swisha direkt till:
123 611 30 21
.